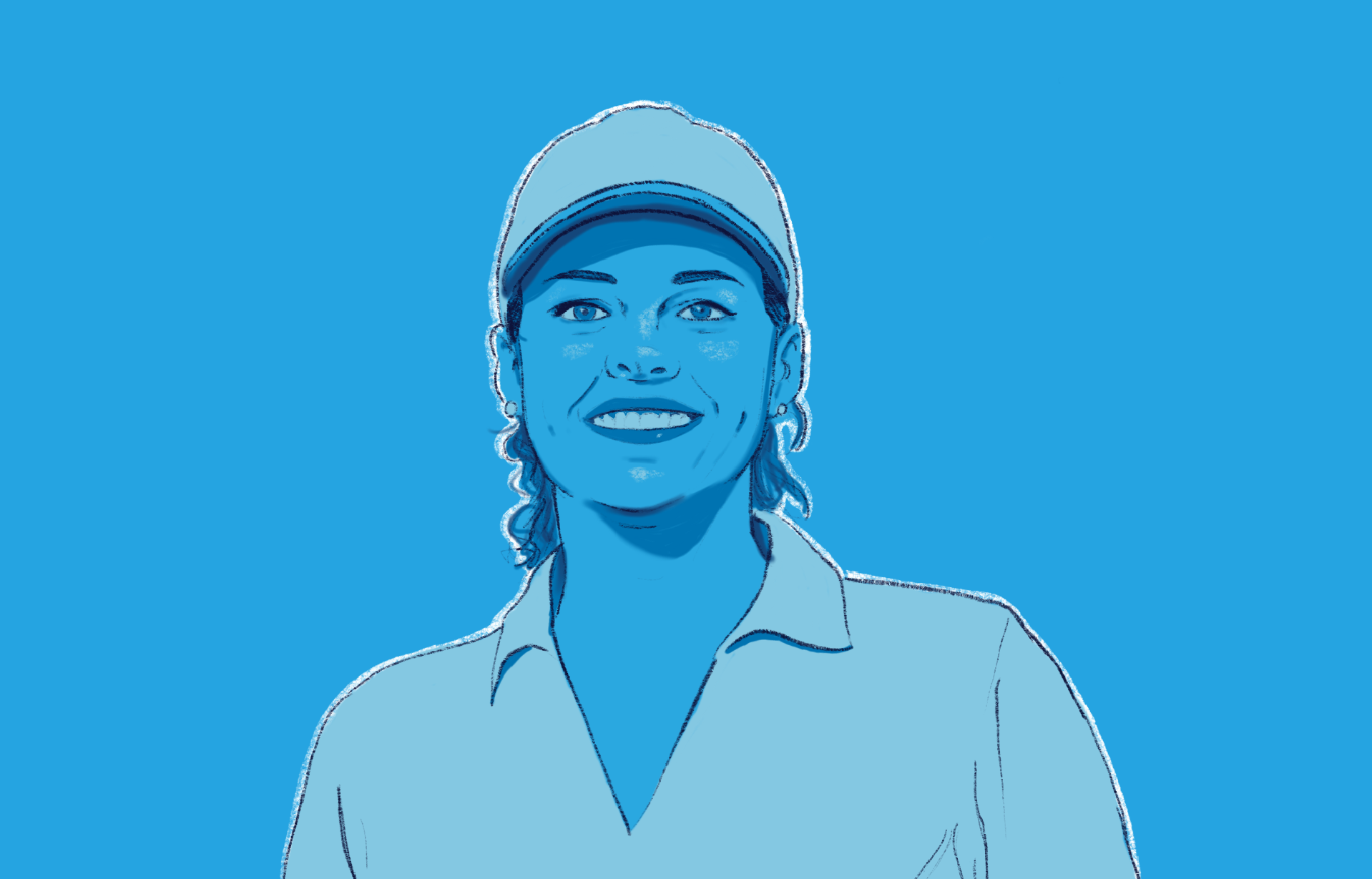 Meet Ally Ewing
RENASANT-SPONSORED PRO GOLFER
LADIES PROFESSIONAL GOLF ASSOCIATION (LPGA)
In her sixth year on the LPGA Tour, Ally Ewing knows that she belongs. As of June 1, 2021, she's won two LPGA events, won more than $2.2 million in prize earnings, and has played in more than 92 events. Supporters can visit LPGA.com to follow along as Ewing competes during the 2021 season, or connect with her on Twitter and Instagram.
To learn a little more about Ewing, check out this video from the LPGA Takeaway:
From LPGA.com:*
Beyond a tremendous golfer, Ally Ewing was a tremendous competitor, ambassador and friend to many on Tour in her rookie season.
For those reasons and more, she was voted – by her peers – to receive the 2016 Heather Wilbur Spirit Award. Ewing was presented with the award by fellow professionals Madison Pressel, a member of the Peer Advisory Group (PAG) and one of her best friends, Emma Talley, at the Tour card ceremony.
The Heather Wilbur Spirit Award was established in 2003 in honor of former Symetra Tour player Heather Wilbur, who lost her battle with leukemia in 2003. Wilbur was also the first recipient of the award. The award honors the player that best exemplifies dedication, courage, perseverance and love of the game and spirit toward achieving goals as a professional golfer.
"It means so much to me that I received the Heather Wilbur Spirit Award," said Ewing. "Anytime you're nominated, much less voted for an award like this, it really brings things into perspective. I can't thank the girls of the Tour enough for voting for me, and I hope to have the same impact on the LPGA Tour next year."
Ewing embodied all of those qualities – dedication, courage, perseverance, love of the game and spirit toward achieving goals as a professional golfer. She had this amazing zest for the game and genuinely loved to compete. At the same time, she also had this calm about her where she could care and respect her fellow competitors.
"She's one of the most humble people I have ever met, she's my best friend, she's encouraging, always has a smile on her face and she is always willing to make a difference in others' lives," said Talley while presenting the award. "I can't wait to see her impact on the next level. She's going to make a huge impact on the LPGA – not just on the course, but off the course."
*Ally McDonald changed her last name to Ewing the week of December 3rd, 2020, and is reflected by Renasant Nation in the LPGA.com transcript listed above.