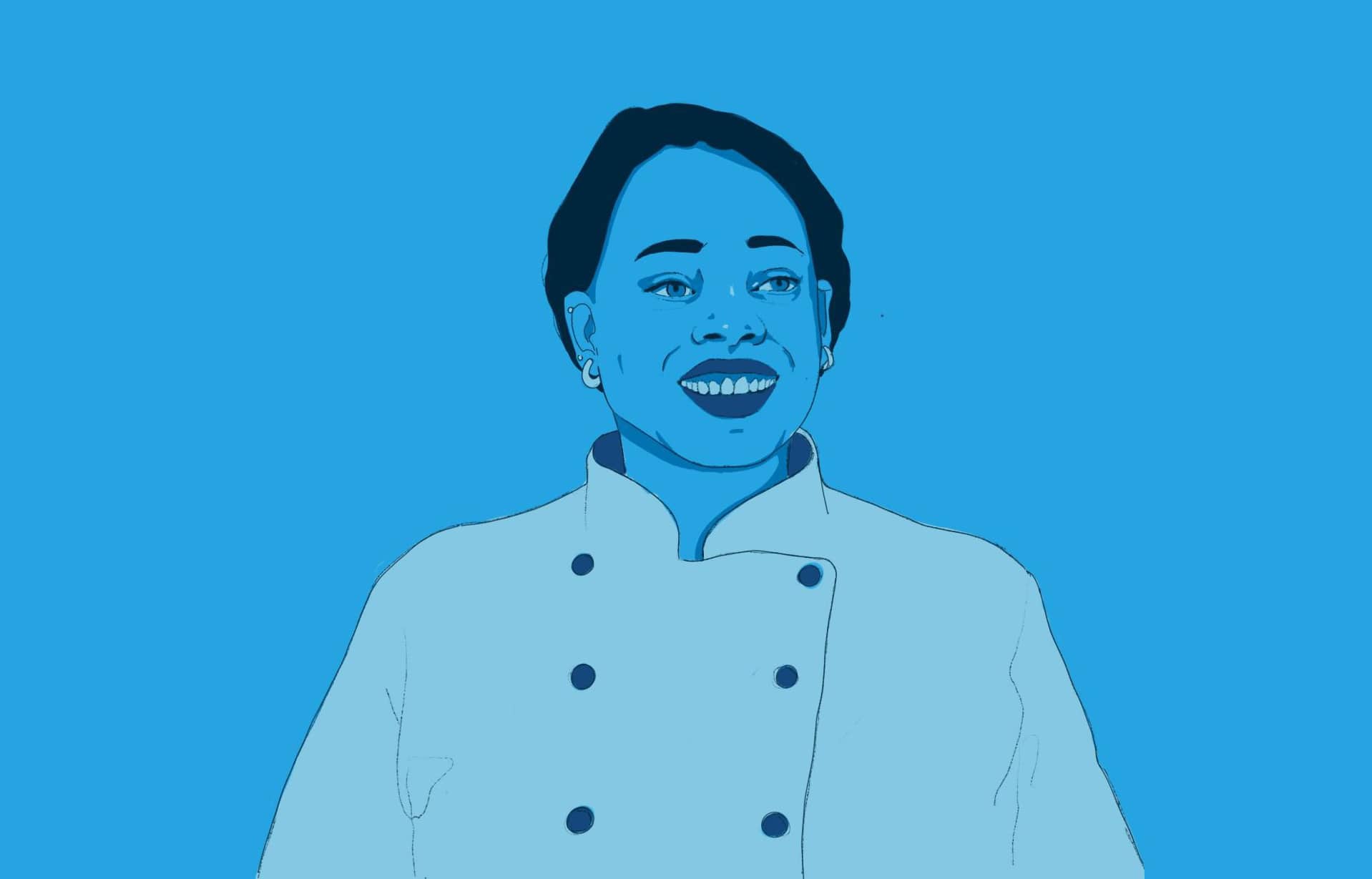 Meet Komeh Davis
OWNER / BAKER, CAKEFFECT
Komeh Davis' dream of owning her own bakery began in her home in 2009. Two years later, she expanded her business to what is now known as CakEffect. Providing custom-designed cakes, Davis brings smiles, happiness, and sometimes even a loud burst of excitement to her customers.
Davis, a member of Alpha Kappa Alpha Sorority, Inc., also volunteers with Icing Smiles, a nonprofit organization that provides custom celebration cakes and other treats to families impacted by the critical illness of a child. She recently sponsored the Hoover City Schools Foundation and will provide sponsorship for the 2019 Hoover High School Football Team.
The Alabama Retail Association's 2017 Silver Retailer of the Year, Davis has been featured on WRBC Fox6's "Absolutely Alabama" and nationally on the Food Network's hit show, "Bakers vs. Fakers".
She was also selected as one of five minority entrepreneurs to participate in the 2nd Annual Renasant Roots Capacity Building Program. The program, sponsored by the Birmingham Business Resource Center and Renasant Bank, is a series of training sessions for small business owners that focuses on business finance, marketing, human resource management and accounting. Davis and the other graduates each received $5,000, which was deposited into a Renasant Business Checking Account.
FAVORITE INFLUENTIAL WOMAN
My mother, Naomi H. Truman. She inspired me to be the best at what I do, to believe in myself and my talents, and to always keep God at the forefront. Next, to my husband, my mother is my biggest cheerleader.

Another example is legal journalist Nancy Grace, whose fiancé was murdered, so she went to law school to become an attorney to fight for victims' rights. She took her "mess" and made it her "message." When we can be "better" and not "bitter," it changes everything.
WORDS OF ADVICE
Believe in yourself, know your strengths, develop your business, and follow your dreams while knowing that God will lead you in the right direction.