TOP 10 WAY TO SPEND YOUR TAX REFUND
April 17, 2018
Right now, many taxpayers across the country are getting what amounts to an extra payday—the almighty tax refund. If it turns out you overpaid taxes last year, the IRS will put your money back in your pocket. While you are waiting for that Uncle Sam deposit to hit your account, here are some practical ways to put that newly discovered cash to use.
1. OPEN A RENASANT SAVINGS ACCOUNT

Using your tax refund to open a personal savings account is a great way to grow your money, don't you think? Click here to learn more about our Renasant Savings Account.
2. CONTRIBUTE YOUR TAX REFUND TO A RETIREMENT FUND

We know retirement feels far away, but it may be best to make it a financial priority now. Hold on to your tax refund and explore some IRA options, just in case Social Security doesn't quite cut it.
3. PAY OFF YOUR CREDIT CARD DEBT

Use your tax refund to pay down a big chunk of your credit card balance. You might save on interest in the long run—and you'll breathe a little easier, too.
4. USE YOUR TAX REFUND START A COLLEGE FUND

Although we're sure your kid is going to be the next athletic phenom (which means you'll never pay a dime for college), it's safe to hedge your bets. Put your tax refund toward a new, "just-in-case" college fund.
5. UPGRADE AN APPLIANCE

Did you know LG makes a fridge that texts you when you're low on milk? Modern appliances have risen to a whole new level, and if you're still popping ice cubes out of a tray, it may be time to consider an upgrade.
6. MAKE AN INVESTMENT

We won't give you any suggestions as to where you might invest, but using your tax refund to further diversify your holdings may be the best financial decision you make right now.
7. START AN EMERGENCY FUND WITH YOUR TAX REFUND

Experts recommend tucking away three to nine months of living expenses in case of a financial emergency. If you aren't quite there yet, your tax refund could get you on the right track.
8. START THINKING ABOUT A HOUSE

Maybe you're thinking big with this year's tax refund: money towards a mortgage. It may not be enough to cover a down payment on your dream home, but this influx of cash could push you a little closer toward your goal of becoming a homeowner.
9. ROLL UP YOUR SLEEVES AND START A BUSINESS WITH YOUR TAX REFUND

Invest in yourself. Roll up your sleeves and see if you can make your dream of owning a business a reality. This investment can pay off in the long run and provide you with the job of your dreams.
10. TREAT YO SELF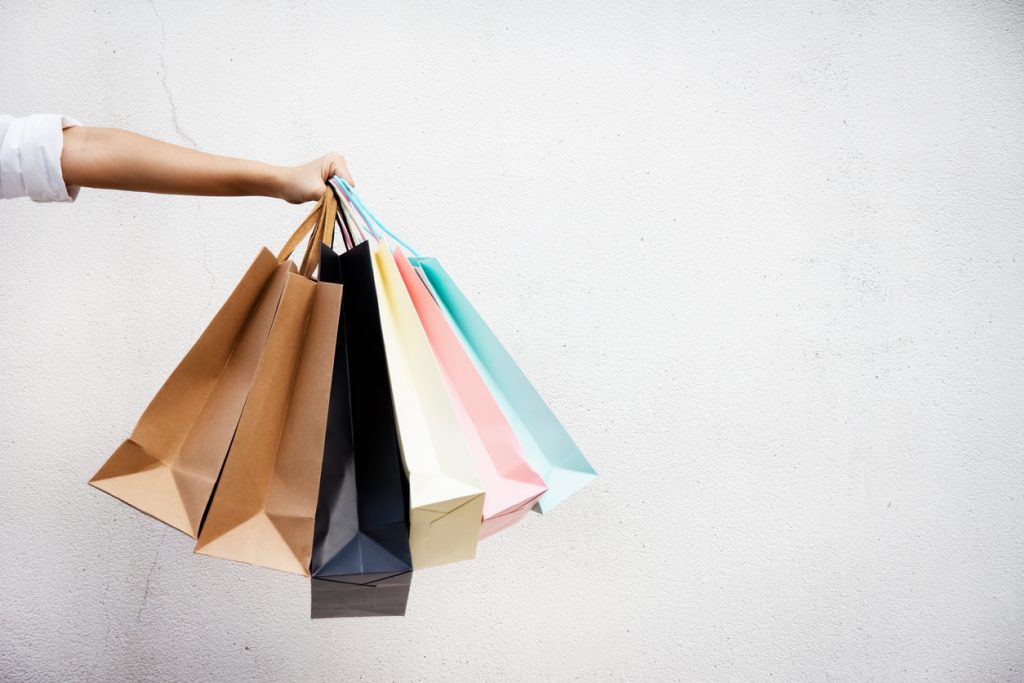 Go ahead and pick up that pair of shoes you've been eyeing. We don't recommend spending your return all in one place, but you've worked hard all year for this. You deserve it.
PARTNER WITH RENASANT
Partner with a bank that will help you make the most of your tax refund. Renasant Bank offers a wide variety of personal and business banking option to help you along the way. Check back in with Renasant Nation for other Top Ten Tuesdays and other savings tips and tricks. Contact our banking experts to get started today!
---
This is not financial advice for your specific situation or circumstances.
You May Also Be Interested In