WAYS TO KEEP YOUR MONEY SAFE WHILE TRAVELING
June 01, 2021
Whether you're on a last-minute vacation, studying abroad, or traveling just to be traveling, it is always important to keep your money safe while doing so. Below are several useful tips to keep your money and accounts safe while traveling. Bon Voyage!
SPLIT YOUR CASH

You should never keep all of your cash in one place. Splitting it among different suitcases and backpacks can be the best move when traveling. If one of your items gets lost, you will not be left without the money you need to get by until it is recovered. This method can help you budget your cash out among your vacation days as well.
LET YOUR BANK KNOW WHERE YOU'RE GOING

Before leaving for any trip away from home, let your bank know. They'll make sure you can use your card for food, shopping, and ATM withdrawals. Otherwise, your bank may notice what seems to be suspicious transactions happening in other countries or states and put a hold on your account. If actual fraudulent behavior does occur while you are traveling, your bank will be able to work with you to block those attempts.
With the Renasant Card App, you can set travel plans on-the-go to ensure your card works wherever you travel.*
TRAVEL WITH MULTIPLE CREDIT CARDS IF POSSIBLE

If you are traveling out of the country or far away, traveling with multiple credit cards is a good idea. If one is compromised or stolen, you'll still have others to use. This is why—much like splitting your cash—it may be a good idea to keep each of your cards in separate safe places.
TAKE PICTURES OF YOUR INFORMATION

Having pictures of your cards, passport, and ID can help in case it is stolen. Having a copy on you and in your hotel safe can help secure information in case any are stolen. Emailing those pictures to yourself is also encouraged.
USE ATMS IN BANKS

ATMs can become easy targets for people hoping to steal your money or identity. Instead, try to find an ATM within a bank. The ATMs in banks are often surrounded by security and cameras. This will deter anyone with ill intentions from following you to ATMs or watch you try to withdraw cash.
PUT MONEY AND IMPORTANT ITEMS IN YOUR FRONT POCKETS

Pick pocketers are more common than you may think, and there is no worse time to have something stolen than when you are traveling. Pick pocketers can often detect and target tourists, so it is important to keep your items safe. If you have front pockets, put all of your cash and items with sensitive information in those pockets. You'll usually know if someone's trying to mess with those pockets. Similarly, if you are carrying a bag or purse, try to hold it in front of you rather than resting behind you. You can also keep your money and information safe by remaining cautious and aware of your surroundings at all times.
SMALL PURCHASES WITH CASH, LARGER PURCHASES WITH CREDIT CARDS

It can be tricky to decide when to put your purchases on your credit card versus when to pay in cash while traveling. As a general rule of thumb, you might consider making small purchases with cash and large purchases with credit cards.
For large purchases, you may not want to carry around the excessive cash you may need to make these transactions while traveling. Also, if you buy larger items while traveling and they are stolen, you may be able to cancel or request a refund for those items, depending on your credit card company. Using cash on smaller items, however, can help you avoid stacking up foreign transaction fees.
USE YOUR HOTEL SAFE

If you are traveling with medication and valuables, keep them in your hotel room safe. This will keep them protected while you are away. Be sure to lock your safe, keep records of what is inside, and remember to record/protect the key or password.
USE GOOGLE PAY®/APPLE PAY®/ZELLE®/Click to Pay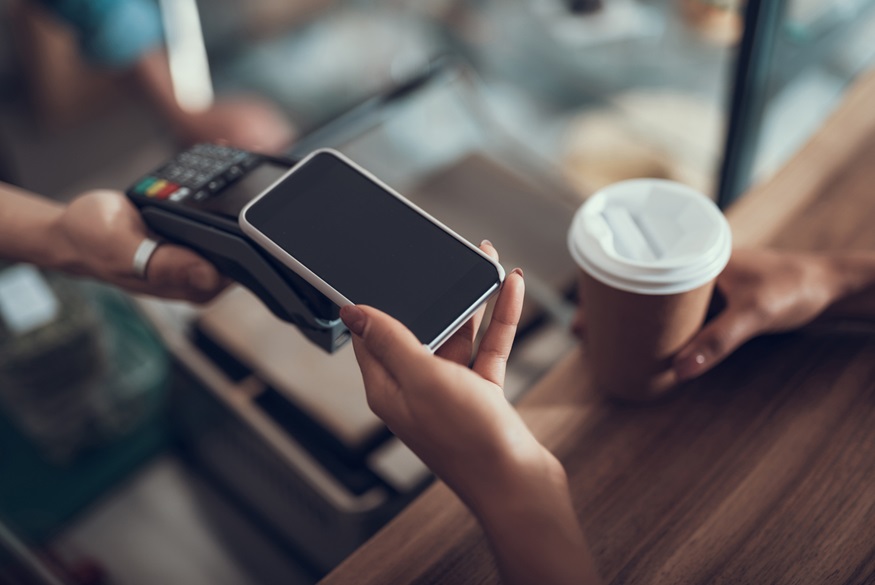 Safe and tech-savvy, you can almost rid the need of cash altogether with mobile payment methods. Forward-thinking financial institutions, including Renasant Bank, are starting to invest in mobile payment services like Google Pay™, Apple Pay®, Zelle®, Click to Pay by Mastercard, and more. They protect your information and can make transactions quicker, as an added benefit.
USE PROTECTIVE CARD SLEEVES

Chip-embedded debit and credit cards are popular since they offer more protection. Depending on where you are, some places only accept chip cards or cash. However, there are still vulnerable to electronic pickpockets so grab a protective card sleeve before you head out.
Of course, before you embark on any trip, make sure you download the Renasant mobile banking app, so you always have a clear and concise picture of where you stand financially.
---
*Travel alerts apply to international only at this time.
Google Pay is a trademark of Google LLC.
Consumers can use compatible iPhone, iPad, and Apple Watch models to make mobile "in-app" purchases with Apple Pay and/or to make in-person Apple Pay payments using built-in NFC technology. A list of compatible devices can be found at https://support.apple.com/en-us/HT208531.
Apple Pay, Apple Pay Cash, iPhone and iPad Air are registered trademarks of Apple, Inc. Apple Watch, Touch ID, and iPad Mini are trademarks of Apple, Inc.
Zelle and the Zelle related marks are wholly owned by Early Warning Services, LLC and are used herein under license.
The Click to Pay icon is a trademark owned by EMVCo, LLC.