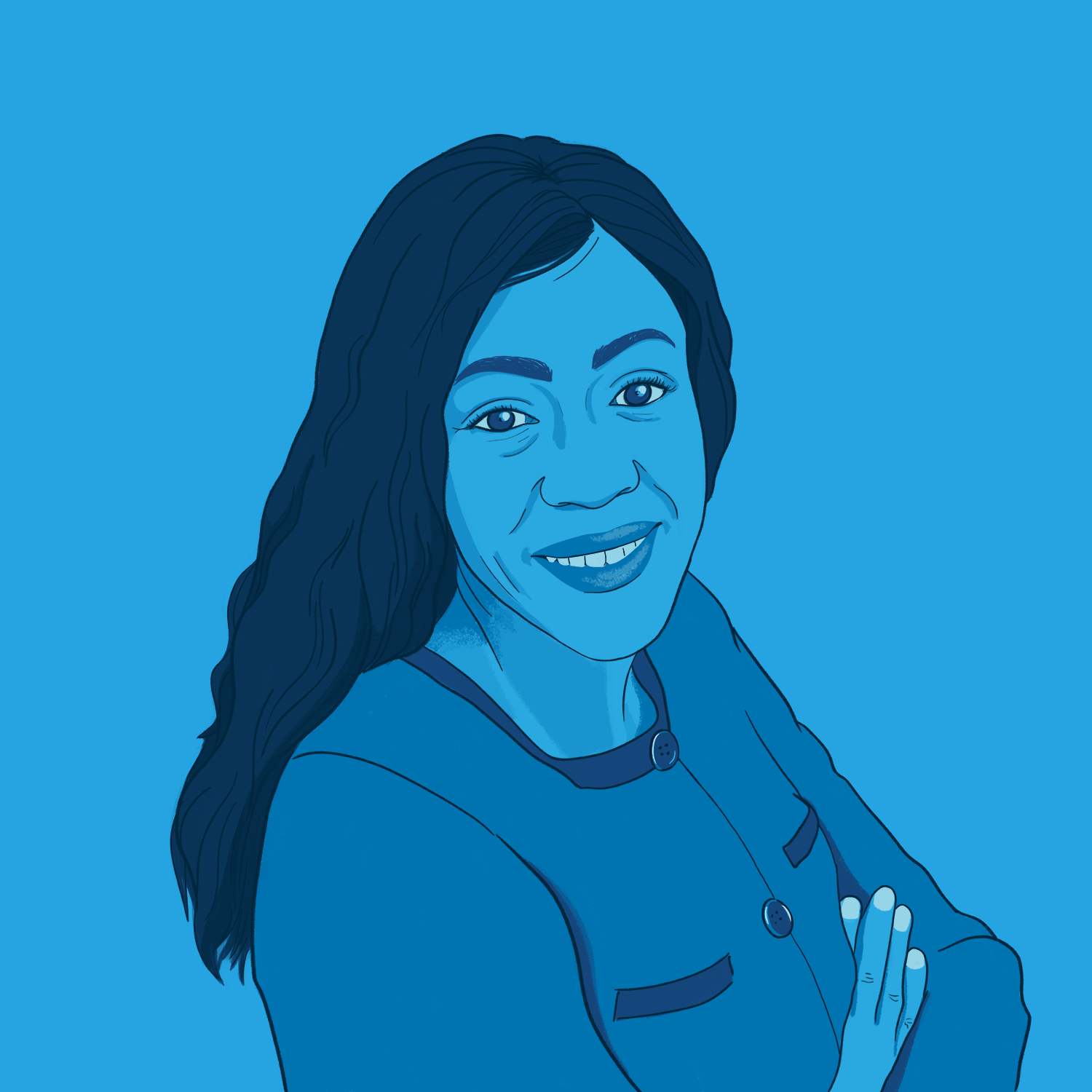 Meet Shella Sylla
FOUNDER OF SISTERGOLF
BIRMINGHAM, ALABAMA
Growing up, Shella Sylla had never thought about playing golf. She wasn't interested in the sport and didn't consider herself athletic - at all. All of that changed early in her banking career. After going through all of the basic sales courses, she realized that referrals, networking with a smile, and a good personality didn't bring in the numbers. Shella felt like she was falling behind her male counterparts whose numbers were soaring.
One day, a male coworker asked Shella to play golf with him and a client. However, she wasn't that interested in playing at the time because she felt insecure about never having golfed before. After that missed opportunity, Shella recruited two of her high school girlfriends to take lessons with her and ended up really enjoying it.
After two golfing classes, a charity golf event came up and her male coworker asked her to play in the tournament. Out of the 100 participants, she was the only woman. She stood out, which ended up being a very good thing. Although she played terribly, as did most of the other men around her, she knew the game and was able to participate and network. She ended up connecting with one of her best referral partners at that time and soon became a member of the Million Dollar Club.
After the housing crash and recession of 2008, Shella ended up moving to Charlotte, North Carolina for another banking job, but realized that she had dreams of teaching women how to break down barriers in the networking space through golf. She took a leap of faith of few years later by leaving Charlotte and moving to live with her sister in Birmingham, Alabama to try to make SisterGolf a reality.
Shella Sylla now uses her platform, SisterGolf, to teach women how to use golf as a tool for developing mutually beneficial business relationships, and to create connections for professional advancement in the corporate workplace.
To women who are looking to break through barriers, whether that is starting a new business or working their way up the corporate ladder, what would be your advice to them?
Fear is false evidence appearing real. That's all it is. It's not real. Most women hear the same stories from men about that amazing shot, but that's just one hole. You don't hear about the other 17 holes. We walk around with the false perceptions that all men are good at golf. It's intimidating. It's time to dissolve the myth. Men usually aren't great at golf. The average man plays maybe three times a year. Findable is playable – as long as you can find your ball, you're still in the game. It doesn't matter how far the ball goes if you can't find it. Play smart.
Who is your favorite influential woman or woman who inspires you?
My mom has always been so encouraging and supportive. My sister has also been a huge support system through this journey, always saying 'You gotta do this!' They were both major driving forces to where I've ended up today. They knew I could do it, and they didn't take no for an answer. Their belief in me inspires me every day.
What is your favorite source of inspiration?
I am a podcast junkie! The School of Greatness podcast features Lewis Howes who Interviews people with inspirational stories. When I'm feeling defeated, I always put on one of his podcasts. Also The Once Percent podcast - focuses on how to successfully navigate the entrepreneurial journey. It definitely keeps me motivated.
To learn more about Shella Sylla and SisterGolf, visit SisterGolf.com.